Gravity Pharma has always maintained a tradition of developing successful partnerships with reputed parties all over the world. In addition to its own development projects, Gravity Pharma welcomes the US, Japanese and European companies to partner with us and cash in on a mutual beneficial and fruitful business opportunities and forges broad partnerships to develop, register and commercialize their products in UAE under executive rules of chamber of commerce. Rising the confidence in our financial management and our capital resource encourage us to press ahead on a normalization path that consequently has helped us drive up yields in the mutual business. Our Investors no longer need to take on as much risk to generate enough return on their fiscal budgets. Our Investors have piled into safest business in our organization for search of higher their yields and their remarkable dividends.
We are actively evaluating the potential opportunities for Pharmaceutical products, Cosmetic and health, personal cares and educational devices with even distribution in MENA, North Africa and CIS countries.
If you are interested in learning more about collaboration opportunities with Gravity Pharma, please contact our business development team via email at: Info@Gravitypharma.ae
Sales and commercial strategy
Gravity Pharma offers a flexible Commercial and business strategy to the international companies to facilitate the sale and distribution of their products within the UAE, North Africa and CIS countries. All products should be registered at the Health ministry and chamber of commerce dully in tough compliance with UAE law enforcement in order to be sold legally. Gravity Pharma accommodates local representatives in UAE to register the products and provide local administrative supports to the nominated representatives. With our other services, we offer full transparency and a clear easy and wise strategy. Normally the company sells the products remotely or place sales representatives on the ground in country with unsparing assistances. Gravity Pharma is the ideal partner to achieve remarkable and tangible financial outcomes. Our network enables us to collaborate quickly with key partners in the middles east, North Africa and CIS countries. Gravity Pharma has developed a wide range of relationship since 2010 with visionary engagements with international companies.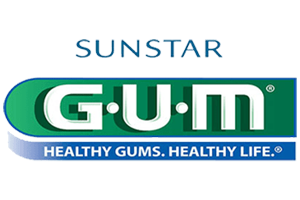 GUM
Operates as a manufacturer and distributor of oral care, cosmetics, and health-promoting products. Its products include It offers toothpastes, toothbrushes, interdentally cleaners, dental rinse, electric toothbrushes for kids, mouth wash, mouth sprays, food for oral care, herbal-flavored toothpastes, medicated whitening toothpastes, toothpastes for smokers and sensitive teeth, and products for dental clinic/drugs.

LANDER
Is owned and manufactured by Surefil, located in Grand Rapids, Michigan, USA. LANDER's rich history and dedication to quality and value continues to receive recognition from the industry and the public. LANDER® Brand Hair products help to maintain healthy hair and healthy hair styles.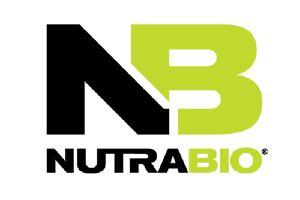 NUTRABIO
Since 1996, NutraBio has manufactured the highest quality supplements. All NutraBio supplements are manufactured by us in the United States in our own onsite GMP certified manufacturing facility to meet or exceed FDA 21 CFR Part 111 CGMP Regulations. We use only the purest and highest quality ingredients hand-picked by our expert chemists from around the world. NutraBio supplements are manufactured under the strictest GMP standards producing the highest quality and purest supplements available. Our raw ingredients undergo state-of-the-art analysis to ensure zero tolerance for impurities.